Check into the Cosmos Hotel.
VIP tour of the Russian Space Shuttle, Buran.
Guided tour of the Moscows' most iconic attractions, Red Square, Kremlin and Lenin Mausoleum.
Shopping at the GUM, a former palace with shops underground.
Check into Star City's high security complex accommodation.
GCTC Grand Tour (ISS, "Soyuz" and "Mir" training centers).
Space Knowledge viewing in multimedia room.
Gagarin Museum tour.
Mir Station overview in a virtual Mission Control Centre.
Wilderness Survival lecture.
Mir training: Learn how to operate the Mir Space Station.
Lecture at virtual Mission Control Centre.
Soyuz Docking Simulation.
Wilderness Survival Training.
Hands-on training, wearing the "Orlan" and "Sokol" space suits.
Mir Scavenger Hunt.
Arrive back in Moscow.
Reflect on your last few days at the Museum of Cosmonautics and see images, artefacts and stories about the people you have worked with in Star City.
See Moscow's sights by night while enjoying dinner aboard Moscows Boat Tour.
Check-out and depart Moscow for home.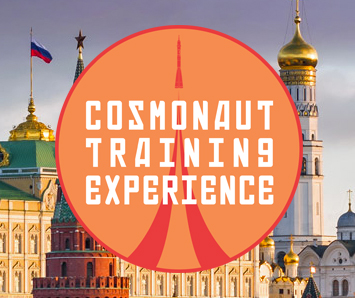 ---